I've been itching to try out the LSI CacheCade technology since reading this review:
http://www.storagereview.com/lsi_megaraid_cachecade_pro_20_review
The LSI CacheCade Technology is now included with Dell PowerEdge Servers that have the PERC H700 1GB Raid controller installed. What I have been unable to determine from the Dell documentation is if the Dell PERC Controllers support CacheCade V2.0 or the original specification.
It has been said that it is not possible to add drives that are not factory fitted by Dell to an existing server and I am happy to report that the Intel 520 seems to work without issue. Perhaps this is a change that Dell made to the controller firmware.
I really wanted a high performance SSD that carries a long warranty and Intel seem to be the only vendor that offer that at the moment.
Installing the SSD inside an R510 is really easy and it is quite a neat setup as you don't lose any of your main storage bays as the server has two internal 2.5″ drive bays:
The Drive Itself: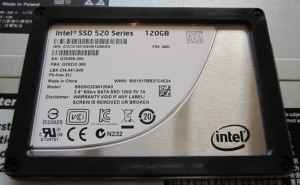 The internal 2.5″ Drive Bays (Notice the included screws atop of the bays, a nice touch) :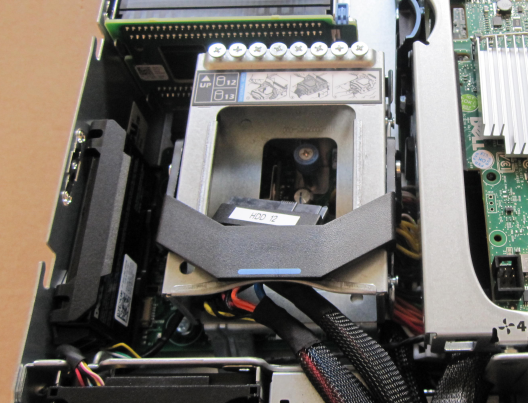 The internal 2.5″ Drive Bays with the Intel 520 120GB SSD installed: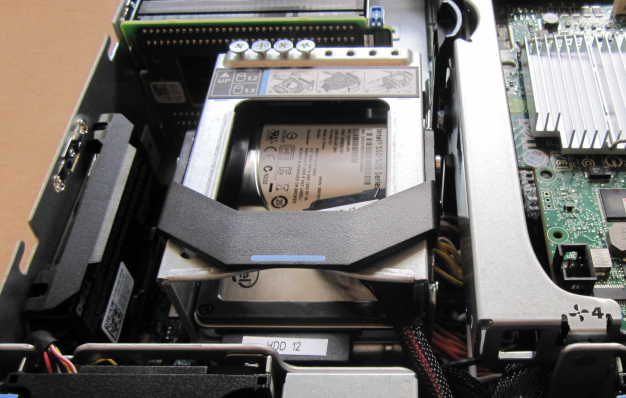 Once the drive is installed, go into Raid Controllers BIOS configuration utility (CTRL+R) and you should see the newly added Intel drive listed: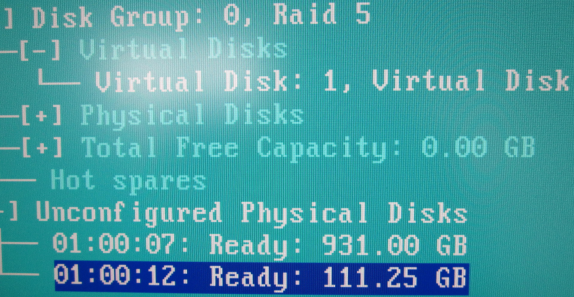 Highlight your controller and press F2 and a list of available tasks is displayed. Choose "Create CacheCade Virtual Disk":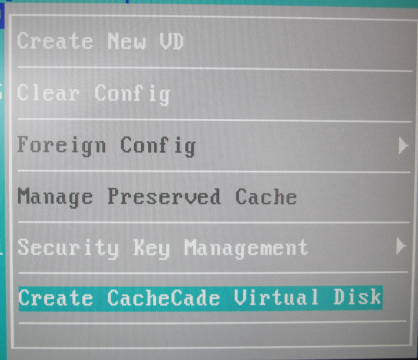 Select the SSDs that you want to add to your Cachecade virtual disk. I've not tried it with more than one:

And hopefully you will get a successfully created message: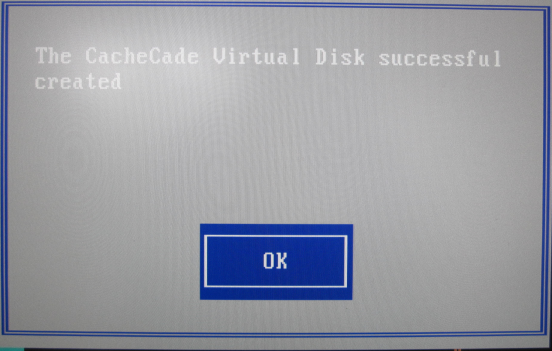 CacheCade can only be set-up on the DELL PERC H700 with 1GB memory. So don't go splashing out on an SSD if you don't have that RAID controller. I presume it will also work on a H800 with 1GB, but don't have one in this machine to test it.
Have not had a chance to do any performance comparison as yet, and it is a shame that there are no tools to actually show you if the CacheCade is active or to provide any statistics.