Had a customer report a problem today with the Small Business Server Managment console not being able to show the status of the backups and just hanging at "Loading…"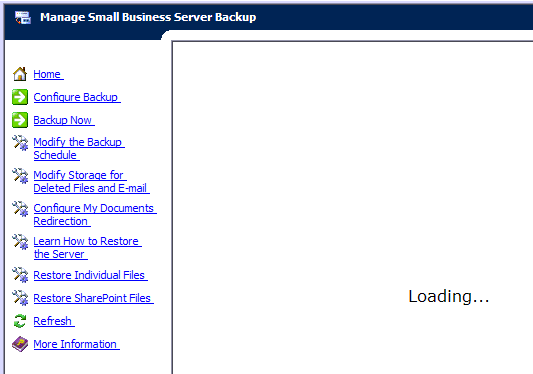 Visiting the backup URL manually ( http://localhost/backup/default.aspx ) enabled me to see the backup reports as normal.  Had a quick look in the code of default.htm which is the page that the "Manage Small Business Server Backup" console loads and saw that it is really just a javascript redirect.
Turns out that this server had scripting disabled for the intranet zone and therefore the page redirection was never happening.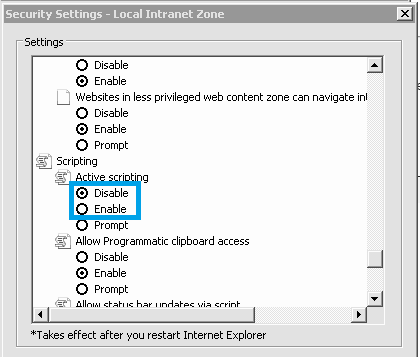 Once scripting was enabled again the backup console started working as expected.  Couldn't find mention of anyone else having this problem so thought I would post.